15
01
2009
Someone described fable 2 as the perfect casual gamers game. I will be the first to confirm that. It's an RPG but not a very impressive one at that, you have the choice between good or evil, you have some nice spells but all in all it brings nothing new to the RPG world. It's charm resides more in the side-quests, in the fact that you have a dog that begins to grow on you, in the fact that you can buy houses, have multiple families etc. The biggest downside I could find was the fact that the hero never speaks. He can make faces in order to get people to like or dislike him, but it's somehow annoying in the main story where everyone either tells you what to do or they already know what you're going to say. Makes you feel that little bit dumb and I can't find any logic behind the main hero not having a voice.
Otherwise graphics are nice, game is quite responsive on the Xbox 360. I didn't mention the fact that you never really die in the game so you're never really scared. Well maybe scared is a too strong word but you know that certain jumpiness. This also means you'll never do the same mission twice, because no matter how bad you suck at it you'll always finish it. You can also have sex protected or not, you can get married and have children, do boring chores for little money, trade items, buy real-estate and just enjoy the simple life. This is pleasant and you can really take the time to enjoy the great work done by the graphics team. But it gets boring quickly.
The genius idea behind this game was the dog, I know fans knew about it before the launch and it also has been presented as the highlight of the game.
"Hey a new RPG is coming out. It's called Fable 2, you're a hero in a magical distant land and you save the world"
"Yeah, same old, same old"
"But no, it's much more than that, you have a DOG"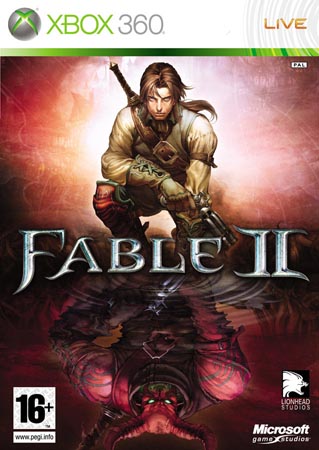 Comments :
No Comments »
Categories :
Reviews